Certifications
For our company, maintaining regulatory compliance goes beyond following specific requirements; it is important for us, to adhere to firm principles that can be applied to every level of the company, and that provide a clear orientation to our employees.
For this reason, we make sure our fleet, plant and all our procedures are certified, which guarantees the quality and total safety of all our production chain.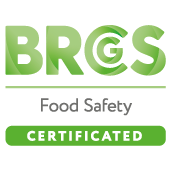 Food Safety Certification:
BRC GLOBAL STANDARD FOR FOOD SAFETY
BRC Global Standard for Food Safety is a quality management system, developed in order to aid food manufacturers to fulfil their legal obligations and provide safety for the end consumer.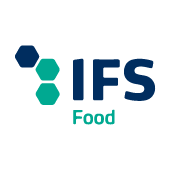 Food Safety Certification:
IFS FOOD (INTERNATIONAL FEATURED STANDARDS)
The IFS Food Standard is a global safety initiative, recognized for auditing food manufacturers. Its focus is on processed food safety or when there is a hazard for product contamination during primary packing, ensuring that IFS-certified companies produce a product that possess guaranteed quality and that it complies with customer specifications, while the producer is continually working on process improvements.
Sustainability Certification:
MSC CHAIN OF CUSTODY (MARINE STEWARSHIP COUNCIL)
The MSC Chain of Custody Standard is a traceability and segregation standard that is applicable to the full supply chain from a certified fishery to the final sale. This assures consumers and seafood-buyers that MSC certified companies are authorized to process seafood products that comes from a verified sustainable fishery.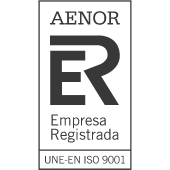 Quality Certification:
ISO (INTERNATIONAL ORGANIZATION FOR STANDARDIZATION)
The ISO 9001:2015 consist on various standards that set out the criteria for a quality management system, with a strong customer focus, workforce motivation, implication of top management and continual improvement. These principles provide guidance and tools for companies and organizations who want to ensure quality and that their products and services consistently meet customer's requirements.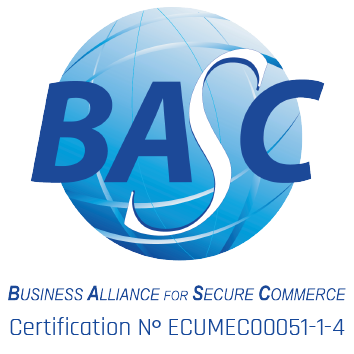 Safety Certification:
BASC (BUSINESS ALLIENCE FOR SECURE COMMERCE)
BASC, is an international business alliance, created to promote secure international trade. The designing of its policies address the problem of contraband in commercial trade and significantly improve security practices for governmental and non-governmental companies.

CSR policies
BSCI (BUSINESS SOCIAL COMPLIANCE INITIATIVE)
"Free Trade and Sustainable Trade", providing a Code of Conduct that enables organizations to operate within the principles of international labor standards and Social Corporate Responsibility. To fulfil this, BSCI has been given specific governance bodies through which companies are invited to take part, develop and implement an excellent system for improved working conditions in the global supply chain.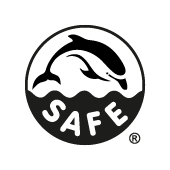 Sustainability:
DOLPHIN SAFE
"Dolphin Safe" standards, are part of a tuna fishing monitoring program that aims to stop the intentional chasing, netting, captivity and preventing all trade of marine mammals, to make the oceans safe for whales, dolphins, marine life and the environment.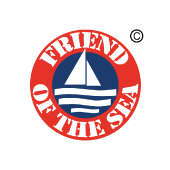 Sustainability Certification:
FRIEND OF THE SEA
Friend of the Sea is an international certification, which mission is the conservation of marine habitats, auditing products under strict sustainability criteria to ensure their origin from both, sustainable fisheries and aquiculture sources.